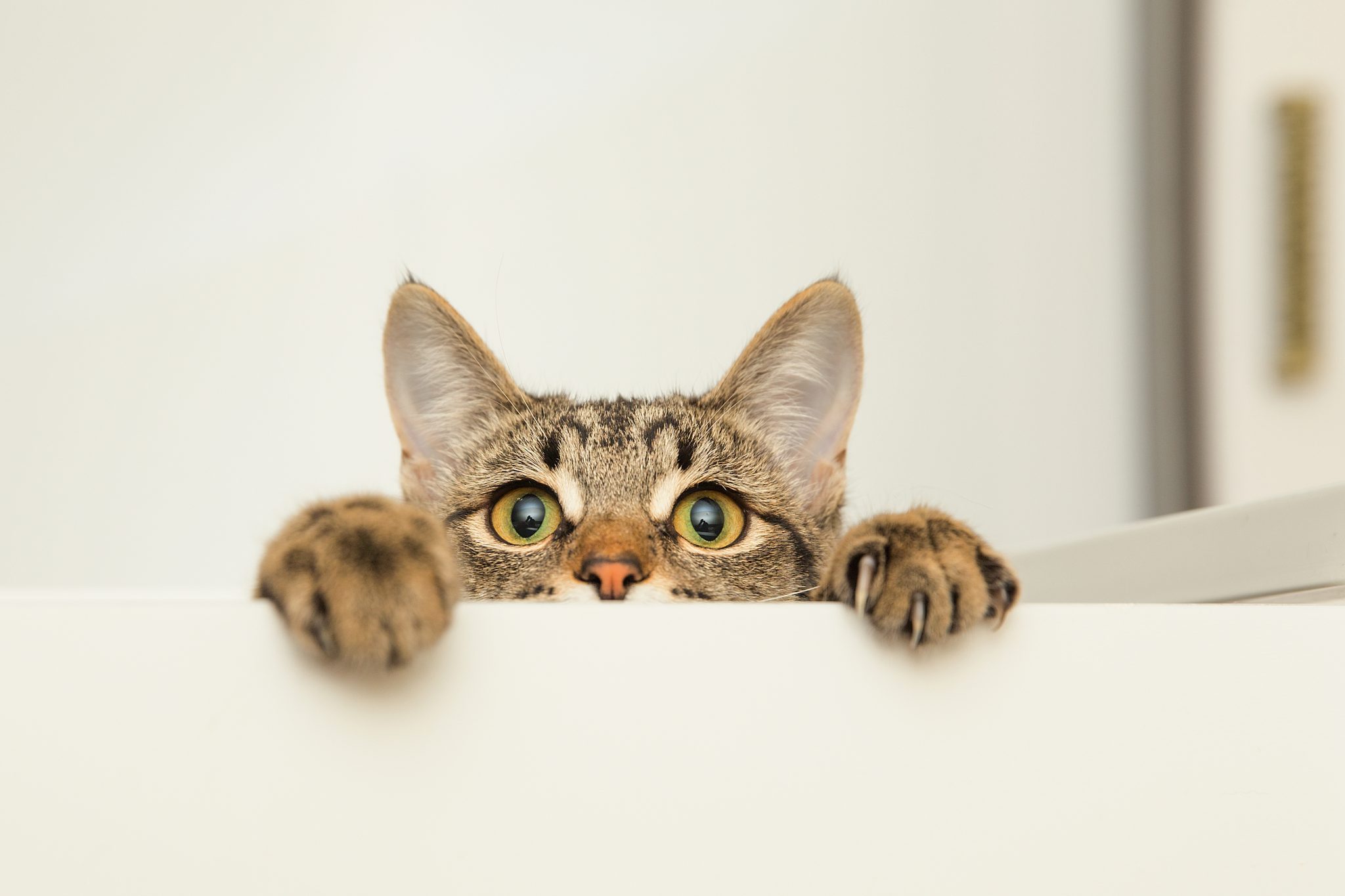 Ways to Give
At APA, all of our expenses, which are around $160,000 per year, are paid with monies raised through donations, proceeds from our thrift store, Purr-fect Treasures, and fundraisers.
The vast majority of the $160,000 goes to vet bills, medicine, food and shelter-related expenses. Only three percent goes to cost of doing business expenses like post office box rental, phone and website. And, as an all-volunteer shelter, no funds go to salaries.
Veterinary care alone costs $180 per kitten, not to mention food, litter, and supplies. The adoption fee is $80 per kitten. That's why donations are so important to us.
By making a donation to APA you will help care for the 200+ cats and kittens who come to us each year and it will help us fulfill our mission to rescue and find homes for the forgotten cats and kittens in our area – the ones who are homeless, abandoned and mistreated.
Ways You Can Donate
By mail: You can mail a check to APA at P.O. Box 4276, Jeffersonville, IN 47131.
In person: You can stop by APA's shelter Saturdays from 11 a.m. – 2 p.m. The shelter is located at 702 E. 11th Street in Jeffersonville, IN.
Online or credit card donations: You can make a donation through APA's PayPal or Venmo accounts.
APA's Venmo
To donate through Venmo, you can either find us using our handle, @APACats or scan the QR code to have it pull up automatically on your mobile device.
You may donate securely through PayPal. Simply click the PayPal logo and select the amount you would like to donate. If you wish to pay by credit card or debit card, please select the PayPal option and it will give you the option to use your credit or debit card. The kitties appreciate every donation!
Monthly Donations
Do you want to support APA all year? It's very easy. When you go online to make a donation, simply choose a donation amount and indicate that the donation is monthly.
Honor a loved one
If you are interested in making a memorial donation, you can either mail a check at the address above or you can submit an online donation on our website. When you make your online donation, be sure to fill out the section that says "Add special instruction to the seller." Please indicate who you are making the donation in memory of and include a name and address of the family member who should receive the notification of your donation.
Wish Lists
In addition to financial donations, we are always in need of the following items:
Royal Canin baby cat wet and dry food
KMR milk replacement (powdered formula)
Fancy Feast kitten food
Temptations or Party Mix treats
Clumping litter
Friskies wet food (preferably seafood-flavored shreds or pate)
Paper towel
Laundry detergent
Dawn dishwashing soap – we need the blue Dawn because we use it to wash kittens who come to us full of fleas, plus, it is the only thing that will get our cat food dishes truly clean
Anti-bacterial hand soap
You can shop our Wish Lists on Chewy or Amazon or you can drop your donations off at the shelter at 702 E. 11th Street, Jeffersonville, IN, from 11 a.m. – 2 p.m. every Saturday. It's also a great opportunity to visit the Fabulous Felines of APA.
You can also scan the QR codes for both of the Wish Lists.
Businesses That Support APA on an Ongoing Basis
Did you know there are ways to support APA just by doing your grocery shopping or buying the right litter? It's true!
Have Kroger donate for you!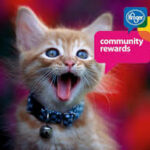 Do you want to help animals with no extra cost out of your pocket? Well, if you have a Kroger Plus card, you can sign up for the Community Rewards program at: krogercommunityrewards.com and select Animal Protection Association (Organization number CP509). If you have not set up an online account with Kroger, you will need to first set up your account. There is no cost to you, and it is a simple process to complete.
Once your online account is established, and you have selected Animal Protection Association as your organization, every time you shop at Kroger, or Jay C Food Store and use your Kroger Plus card, a monetary contribution will be made to our organization.
Fresh Step Litter
Fresh Step is helping us in our effort to find every cat a forever home. In an ongoing effort, they donate litter and rewards to animal shelters and rescues like ours. Want to get involved? It's easy:
Visit FreshStep.com and join the Paw Points® Rewards program: Every code you enter adds to your rewards—and automatically means another contribution to cat shelters. Use our unique code, and you'll get 50 bonus points—and we will too: Just enter this code Shelterbonus1150 and we'll both benefit.