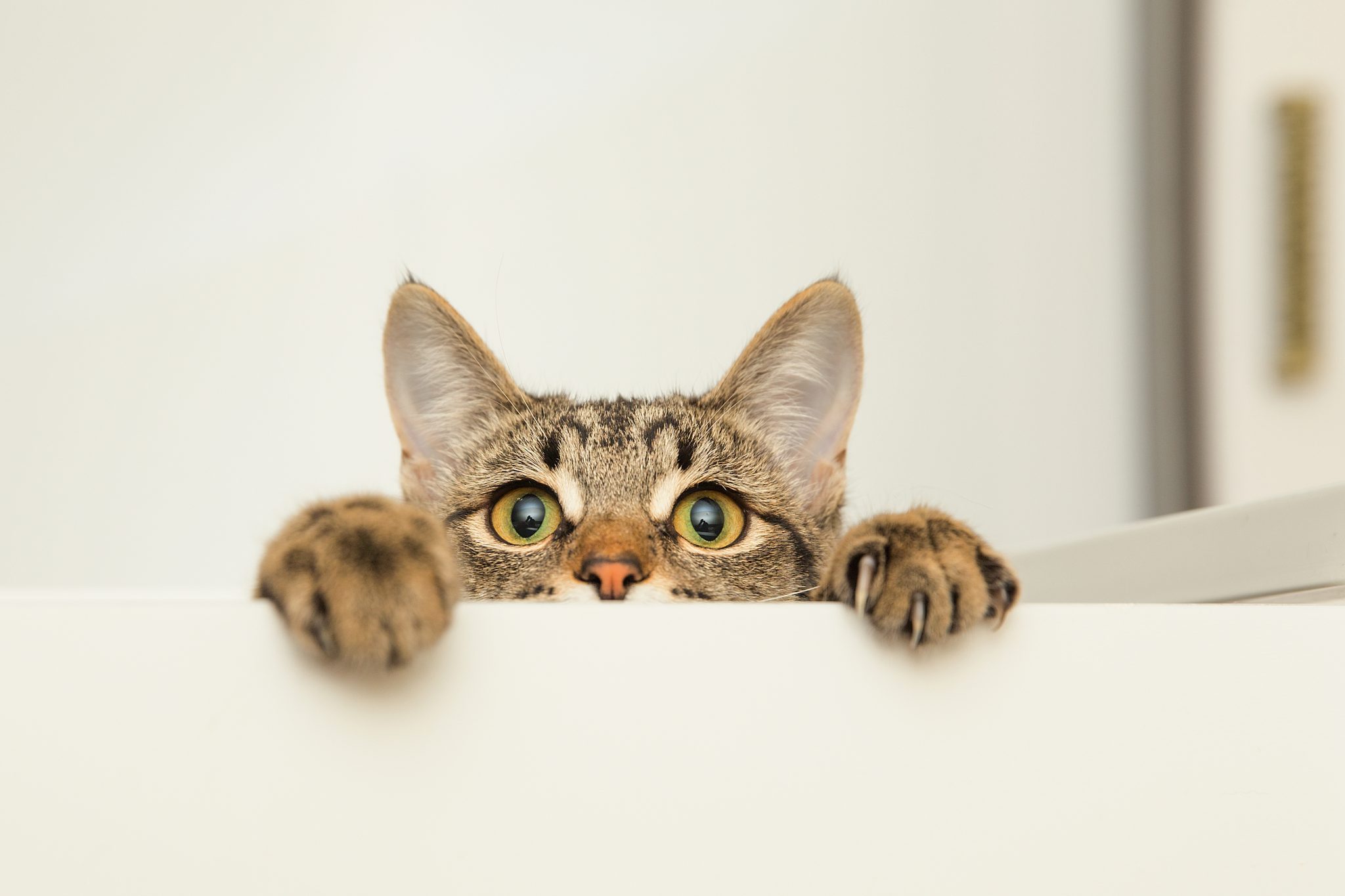 Volunteer
As an all volunteer organization, volunteers are the key to our success. Long-time volunteer Alyssa Underwood explains why she volunteers at APA. "It gives me the opportunity to make a small difference in the world and to be a voice for the voiceless. Every connection you make with a kitty is personal and the unconditional love and thanks you get will never be matched."
Whether you have a few hours to spare each month, which would apply to PetSmart, or you want to make a larger time commitment of a couple hours a week at the Shelter or Purr-fect Treasures, APA would love to have you as a volunteer. Please note: for insurance purposes, volunteers must be age 21 or older. Volunteer opportunities are available at these locations.
APA Shelter
702 East 11th Street, Jeffersonville, IN 47130
Morning shifts run anywhere from 8 a.m. until noon. Afternoon/evening shifts run anywhere between 4 p.m. until 7 p.m. Shifts average 2 hours per shift. The times vary based on availability.
Volunteers, usually in teams of 2 or 3, come into the shelter twice daily to wash dishes, do laundry, sweep floors, scoop multiple litter boxes, feed and water, administer medications, and most importantly pet and love our kitties.
Adoption Center at PetSmart
1020 Veterans Parkway, Clarksville, IN 47129
The PetSmart Adoption Center is open 7 days a week for 4 hours. The schedule is flexible, depending on volunteer availability, but is generally between 11 a.m. – 7 p.m. The adoption center is closed major holidays.
PetSmart volunteers can work solo or work with a spouse or friend. The shift can be broken into two-hour segments to accommodate busy schedules.
Similar to the shelter, the volunteer cleans the cages and feeds and waters the cats there.
Purr-fect Treasures Thrift Store
146 Spring Street, Jeffersonville, IN 47130
Volunteer duties at the thrift store include customer service, cashier responsibilities, product merchandising, sorting and processing donated goods and general cleaning. Love of thrifting and helping customers is desirable.
The thrift store is open:
Wednesday 11 a.m. to 3 p.m., Thursday 1 p.m. to 5 p.m., Friday 1 p.m. to 5 p.m. and Saturday 11 a.m. to 3 p.m. Check the Purr-fect Treasures Facebook page for any schedule changes.
The store is also open during Downtown Jeffersonville events, like the Trolley Hops, Wine Walk, Cookie Stroll, Christmas Open House, etc.
Community Service
Many students have a community service requirement, and our kitties would love to help you get the hours you need! Our shelter volunteers must be 21 years of age or older, but you can help in other ways. Simply hold a Wish List Drive to collect items we need. Each item below, in the amount listed will equal 1 service hour. If you'd like, you can think outside the box and hold a little event like a lemonade stand to raise money to purchase the items instead.
Items We Need:
20 lbs. of Scoopable Cat Litter (Fresh Step brand preferred)
8 Rolls of Paper Towels
Liquid Laundry Detergent (100 oz.)
Liquid Bleach (100 oz.)
Anti-bacterial Dish and Hand Soap (4 containers of either)
Friskies Pate' Canned Cat Food (12 cans)
If you're feeling crafty, you can also make blankies for our kitties! Follow the instructions here. Each completed blanket 20"x30" or larger will earn you 3 service hours.
Thank you so much for thinking of our kitties!
Fund Raising Events and Other Volunteer Needs
APA holds four main fund raising events annually and other smaller events throughout the year. Volunteers are also needed to help with these events.
Share your talents with image building, publicity or social media
Help us with shelter and equipment repairs
Transport cats to and from the vet and/or PetSmart
If you have pick up truck, you could be on call to help us get furniture for the thrift store when we have an opportunity for those kinds of donations.
APA has annual dues that are $20 for individuals and $25 for families. In order to have voting privileges and serve as an officer, team members must pay annual dues and either: 1) attend at least three (3) meetings during the year (January – December) when meetings are being held in person; 2) have a regular volunteer shift at either the shelter, thrift store or PetSmart (volunteering at least once a month); or 3) be a regular foster (at least 4 months out of the year). This fee helps APA fulfill its mission to rescue and find homes for the forgotten cats and kittens in our community – the ones who are homeless, abandoned and mistreated.
Foster
APA needs foster families for mother cats and kittens until they are ready for adoption. We also need foster homes for senior cats or ones who are not adjusting well to shelter life and for cats who are recovering from an illness, injury or surgery. If you are interested in being a foster, please complete our APA Foster Agreement.
If you are interested in volunteering, Fill out the form below.