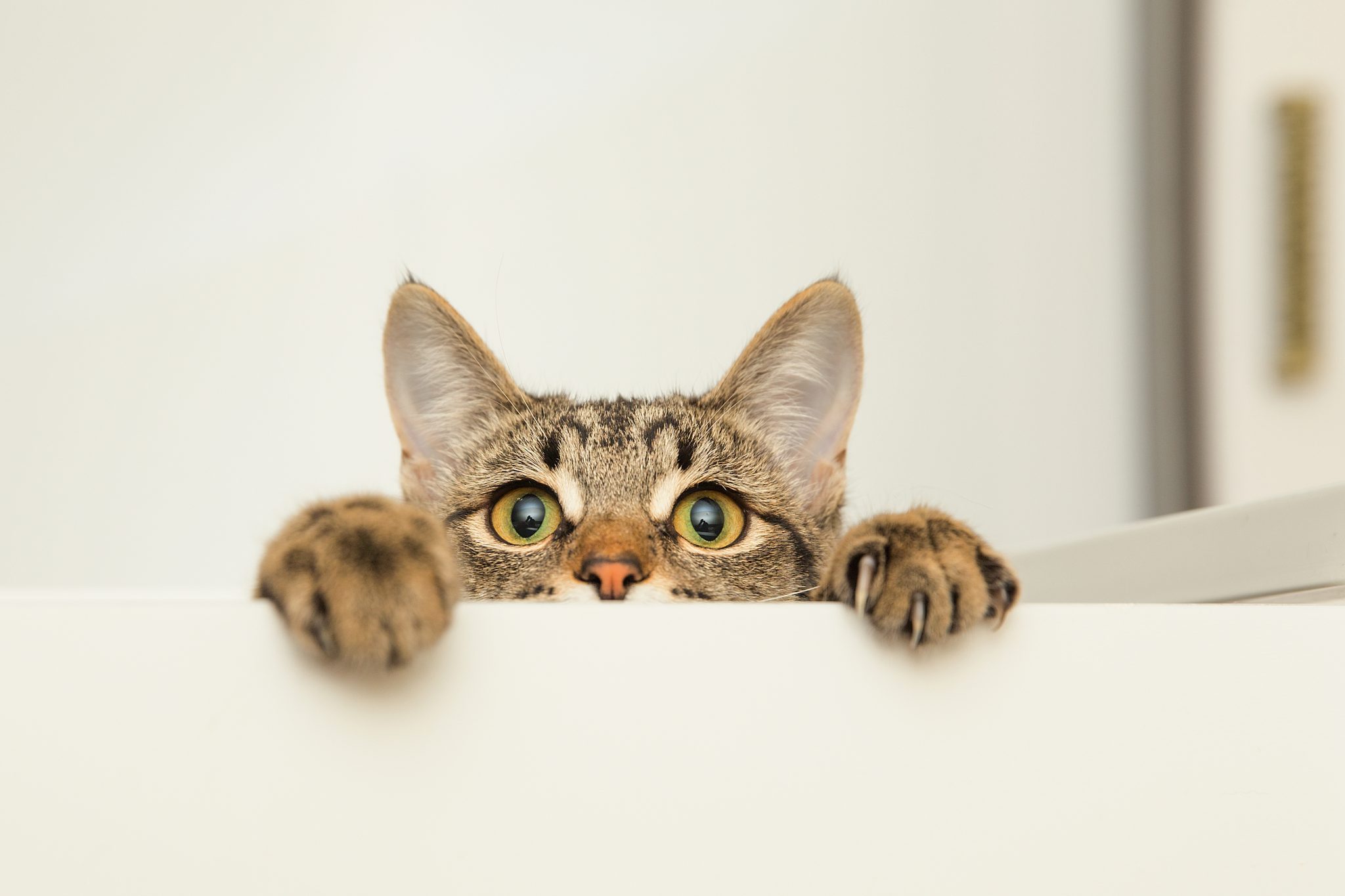 How to Help – 2
Donate
All of APA's medical and maintenance expenses for our furry friends are covered by donations, from proceeds from our thrift store, Purr-fect Treasures and fundraisers. Please know that your monetary donations are always appreciated. You may donate securely through PayPal. Simply click the donate button below and select the amount you would like to donate. The kitties appreciate every donation!
Venmo
To donate through Venmo, you can either find us using our handle, @APACats or scan the QR code to have it pull up automatically on your mobile device.
Memorial Donations
If you are interested in making a memorial donation, you can either mail a check to APA at P.O. Box 4276, Jeffersonville, IN 47131 or you can submit an online donation on our website. To do so, please select the Donate button at the bottom of the page and be sure to fill out the section that says "Add special instruction to the seller." Please indicate who you are making the donation in memory of and include a name and address of the family member who should receive the notification of your donation.
Businesses That Support APA on an Ongoing Basis
Did you know there are ways to support APA just by doing your grocery shopping, shopping online or buying the right litter? It's true!
Kroger
With Kroger Community Rewards, all you have to do is shop at Kroger and swipe your Plus Card! Just sign in to kroger.com and create an account to enroll. Once signed in you can enroll or update your Community Rewards under your Account Settings and select Animal Protection Association.
Fresh Step Litter
Fresh Step is helping us in our effort to find every cat a forever home. In an ongoing effort, they donate litter and rewards to animal shelters and rescues like ours. Want to get involved? It's easy:
Visit FreshStep.com and join the Paw Points® Rewards program: Every code you enter adds to your rewards—and automatically means another contribution to cat shelters. Use our unique code, and you'll get 50 bonus points—and we will too: Just enter this code Shelterbonus1150 and we'll both benefit.
Help! Donations needed!
We are always in need of the following items:
Royal Canin baby cat wet and dry food
KMR milk replacement (powdered formula)
Fancy Feast kitten food
Temptations and Party Mix treats
Clumping litter
Friskies wet food (preferably seafood-flavored shreds or pate)
Paper towel
Laundry Detergent
Dishwashing soap
Anti-bacterial hand soap
You can shop our Wish List on Chewy or Amazon or you can drop your donations off at the shelter at 702 E. 11th Street, Jeffersonville, IN 47130, from 11 a.m. – 2 p.m. every Saturday. You can come in the shelter to drop off donations (if you don't feel comfortable coming in, you can drop them off curbside). It's also a great opportunity to visit the Fabulous Felines of APA.
You can also scan the QR codes for both of the Wish Lists.